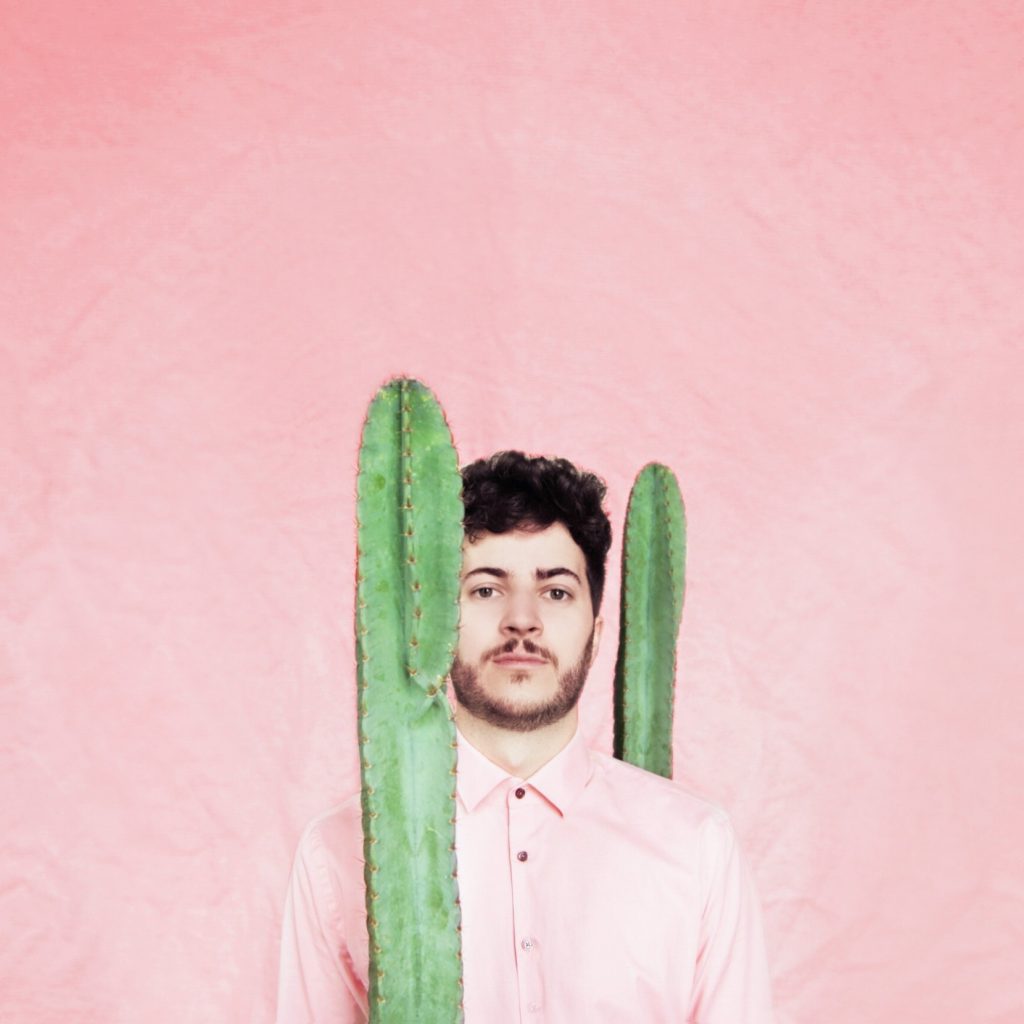 After starting with weird videos in the golden age of Youtube at age 14, Rupert Höller now directs multi award-winning
music videos and commercials, somewhere between comedy and surrealism, always with a big heart for art direction.
His work won an UKMVA Newcomer Award, Silver at 1.4 Awards, Berlin Music Video Award, Austrian Music Video Award
and has been selected at Slamdance, Raindance, Berlincommercial, Aesthetica Film Festival, Vimeo Staff Pick and Nowness.
He is one of a few directors to have been selected with two music videos in the same year at Camerimage Festival 2022.
Apart from all that, he likes minimalistic photography and baking cinnamon rolls.
If you ask nicely, he'll bring one the next time you see him.
SELECTION OF AWARDS & SCREENINGS:

– OFFICIAL SELECTION – SLAMDANCE 2023: NOIZU – SUMMER 91
– WINNER SILVER – 1.4 AWARDS 2022: GIVVEN – LOSING COLOURS
– OFFICIAL SELECTION – CAMERIMAGE 2022: HVOB – EYES ALIVE + CAMO & KROOKED – OTHER SIDE
– WINNER BEST MUSIC VIDEO – LA GUARIMBA FILM FESTIVAL 2022: NOIZU – SUMMER 91
– OFFICIAL SELECTION / BEST CINEMATOGRAPHY – BERLIN MUSIC VIDEO AWARDS 2022: HVOB – EYES ALIVE
– WINNER SILVER – CCA AWARDS 2022: C82
– OFFICIAL SELECTION – CAMERIMAGE 2021: DRAMAS – BLOODBATH
– WINNER BRONZE – CCA AWARDS 2021: WATERDROP – GRANDMA
– OFFICIAL SELECTION – RAINDANCE FILM FESTIVAL 2021: GOOD WILSON – TILL WE MEET AGAIN
– OFFICIAL SELECTION / BEST ART DIRECTION – BERLIN MUSIC VIDEO AWARDS 2021: DRAMAS – BLOODBATH
– WINNER / AUSTRIAN MUSIC VIDEO AWARD – VIENNA SHORTS 2020: OEHL – UEBER NACHT
– WINNER / BEST MUSIC VIDEO + BEST CINEMATOGRAPHY – LA EDGE FILM AWARDS 2019: OEHL – UEBER NACHT
– WINNER / OVERACHIEVER AWARD – AUSTIN MUSIC VIDEO FESTIVAL 2019: LEYYA – WANNABE
– OFFICIAL SELECTION + FESTIVAL DIRECTOR'S PICK – AESTHETICA SHORT FILM FESTIVAL 2019: LEYYA – WANNABE
– WINNER / BEST NATIONAL SHORT FILM – ALPINALE FILM FESTIVAL 2019: 1+1=1
– OFFICIAL SELECTION – RAINDANCE FILM FESTIVAL 2019: LEYYA – WANNABE
– SPECIAL MENTION / AUSTRIAN MUSIC VIDEO AWARD – VIS VIENNA INDEPENDENT SHORTS 2019: LEYYA – WANNABE
– WINNER / BEST POP NEWCOMER- UK MUSIC VIDEO AWARDS 2018: LEYYA – WANNABE
– VIMEO STAFF PICK: LEYYA – WANNABE
– WINNER 2ND PLACE / BEST ART DIRECTION – BERLIN MUSIC VIDEO AWARDS 2018: MYNTH – SMOG
– PREMIERE ON NOWNESS: MYNTH – SMOG
– EXHIBITION "URBAN LIVING" AT MUSEUM OF MODERN ARTS HANNOVER 2018, GERMANY: HEARTS HEARTS / GOODS/GODS
– OFFICIAL SELECTION 21ST PALM SPRINGS INT. FILM FESTIVAL 2015: AUSSTIEG RECHTS / EXIT RIGHT – SHORT FILM
– OFFICIAL SELECTION 19TH RHODE ISLAND INT. FILM FESTIVAL 2015: AUSSTIEG RECHTS / EXIT RIGHT – SHORT FILM
– 20 AWARDS IN TOTAL AT INTERNATIONAL FILM FESTIVALS: AUSSTIEG RECHTS / EXIT RIGHT – SHORT FILM
– 127 FESTIVAL SELECTIONS, OVER 10 MILLION VIEWS ONLINE: AUSSTIEG RECHTS / EXIT RIGHT – SHORT FILM